BAOBIWANXIANG

Leading provider of the Internet of Things industry in China,providing personnel and items identification technology, products and total solutions.It's a high-tech enterprise integrating R&D, production, sales and technical services.Totally obtain 217 patents.

Service Hotline

400-880-6887

400-880-6997

Consult Now

IOT Identification Product
BB707S UHF Jewelry Management Identification RFID Solution(UHF)
Download Solution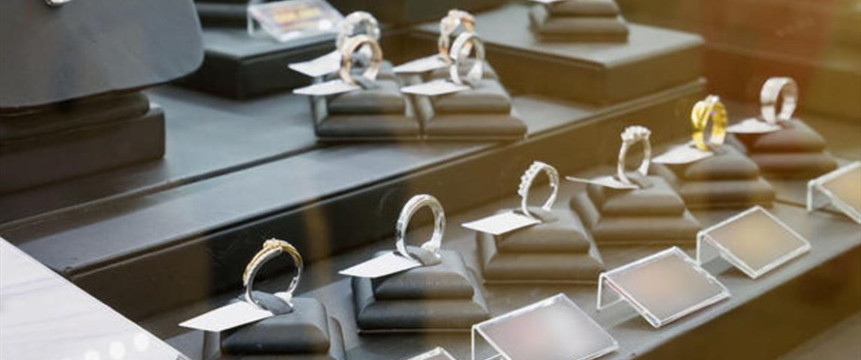 Product Introduction
Jewelry management is an important part of the daily work of jewelers. For jewelers, how to manage these expensive assets and achieve maximum profit is particularly important. There are several problems in jewelry management :
1)Sales and inventory management are mainly based on manual work, which can only count the quantity daily, and the work efficiency is low, can not offer accurate inventory data;
2)Jewelry counting need to closed store for a period of time, resulting in a decline in turnover, and additional labor costs.
3)Lack of real-time tracking and management of jewelry. There is a lack of information-based prompts, and the safety of jewelry cannot be guaranteed once jewelry get lost and not returned; there is a lack of statistical methods for customers' previous purchase records, and the attention cannot be effectively tapped. Data is not conducive to data analysis, leading to a high share of funds and a long time for withdrawal.
Jewelry management uses RFID technology, stick RFID tags to precious jewelry products, combined with jewelry inventory device installed on the counter to monitor, control and track jewelry tag, to achieve rapid inventory, real-time tracking and intelligence sales management. Therefore, All-round tracking and recording of the entry and exit of jewelry products and the sales process are carried out, and the tedious and inefficient manual management and bar code scanning mode are replaced with a new methods of automation, accuracy and efficiency way.
Application Features
1.RFID electronic tags have high security, large information capacity and long service lifetime. It can be encrypted and not easily forged and falsified.
2. Great flexibility, high real-time performance: BAOBI RFID printer, support printing and writing at the same time to reduce the cost of the label. It can print and write the jewelry information independently, and can revise the information at any time.
3. The jewelry has an electronic identity, which simplifies the operation process and improves the operating rate of inventory, reading and management;
4. Reduce management costs and improve management efficiency;
BB707S UHF Jewelry Management Identification RFID Solution
RFID Label Printer BB707S UHF
Jewelry Management Tag BLA2500 Series
Intelligent Mobile Terminal BV7287 UHF
Label Printing Ribbon BLA117TR Series
Printing Software B70 Intelligent IOT Cloud Printing