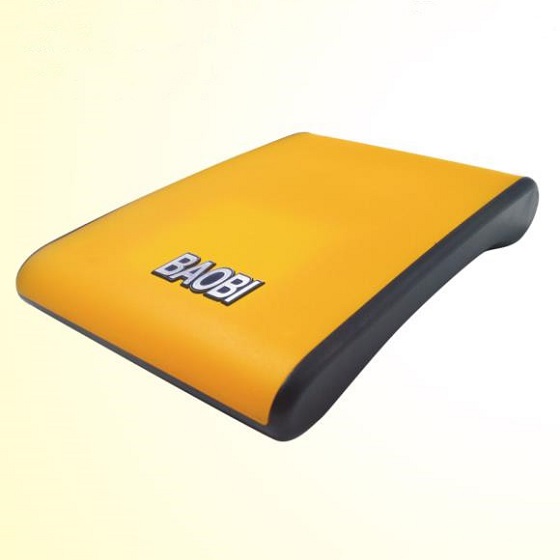 UHF RFID Desktop Reader BBR730
Product details
Specification Parameters
Product News
Product Features
◆ Desktop UHF card sender.All components of the highest grade, with low temperature drift coefficient, can work in harsh environment.
◆Reading distance is 80cm-2m / 10cm-60cm (Testing Tag: Impinj E41b), suitable for different applications.
◆Label recognition speed >50 pcs per second.
◆ Support USB2.0/RS232/ Wiegand 26/ Wiegand 34.
◆ Support USB power supply; Support independent power supply.
◆ Can be configured to read automatically.
◆ Extremely low power consumption, long-term continuously full load operation at room temperature and no high temperature issues.
Electrical Parameter
Operating Voltage DC 3.5V – 5 V。
Standby Current <80mA。
Operating Current 180mA @ 3.5V (26 dBm Output,25°C)。
110mA @ 3.5V (18 dBm Output,25°C)。
Startup Time <100mS。
Operating Temperature - 20 °C - + 70 °C
Storage Temperature - 20 °C - + 85 °C
Operating Humidity < 95% ( + 25 °C)
Air Interface Protocol EPCglobal UHF Class 1 Gen 2 / ISO 18000-6C
Operating Frequency 902Mhz – 928Mhz
865MHz – 868MHz(Optional before leaving factory)
Working Area Support US, Canada and other regions following U.S. FCC
Europe and other regions following ETSI EN 302 208
Mainland China
Japan
Korea
Malaysia
Taiwan
Output Power 18-26 dBm
Output Power Accuracy +/- 1dB
Output Power Flatness +/- 0.2dB
Receiving Sensitivity < -70dBm
Counting Tags Peak Speed > 50 pcs per second
Tag Buffer 200 Tags @ 96 bit EPC
Tag RSSI Support
Antenna BBR730
Built-in 2dbi circular polarization antenna, reading distance: 80cm-2m (Test : Inly Impinj E41b)
BBR730-B
Built-in 0dbi circular polarization antenna, reading distance: 0cm-60cm (Test : Inly Impinj E41b)
Communication Interface USB 2.0
RS-232
Wiegand 26
Wiegand 34
Communication Baud Rate 115200 bps(Default and recommend) 38400bps
BAOBIWANXIANG

Leading provider of the Internet of Things industry in China,providing personnel and items identification technology, products and total solutions.It's a high-tech enterprise integrating R&D, production, sales and technical services.Totally obtain 217 patents.

Service Hotline

Consult Now

Hot Selling Products