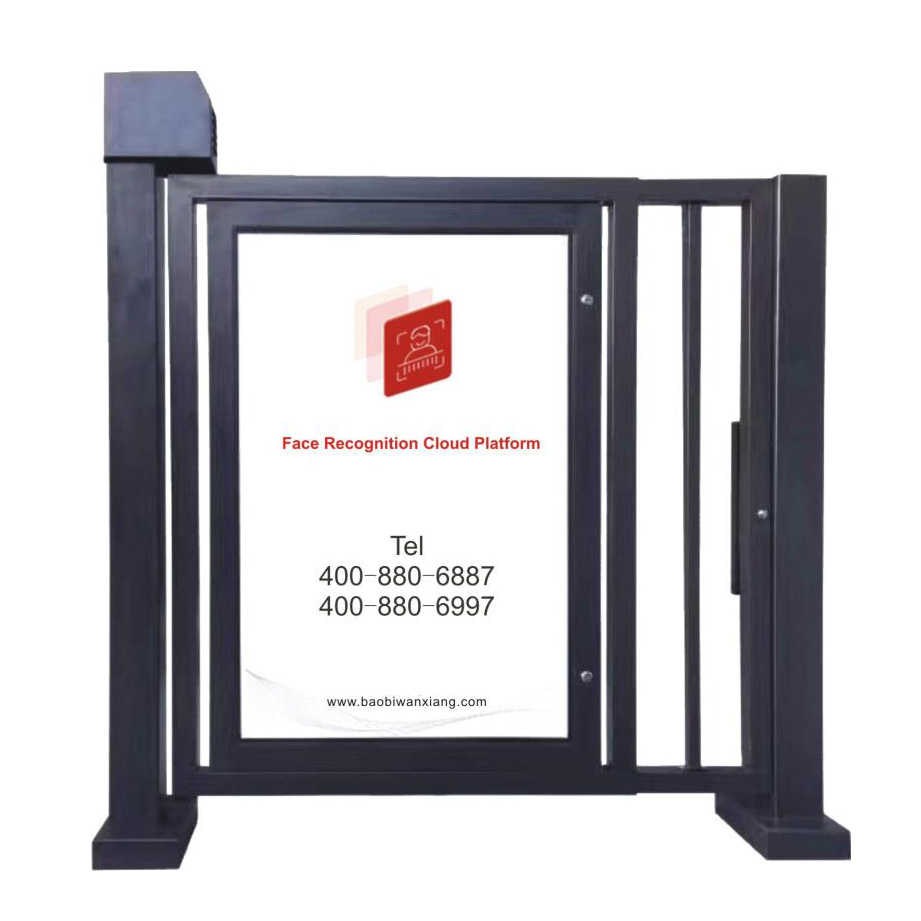 Intelligent Access Advertisement Gate B-GM13 Series
Product details
Specification Parameters
Product News
BAOBIWANXIANG Intelligent Access Advertisement Gate can replace pedestrian gates, convenient and quick to pass, high-strength toughened glass is explosion-proof and scratch-proof, and the car paint process is stylish and atmospheric. It opens automatically and closes automatically after people leave.
Product Features
1.The motor transmission is finely graded, the motor deceleration is infinitely adjusted, and the speed of the switch and the pause time can be adjusted freely, with low energy consumption.
2.The motor has strong running stability, convenient maintenance, low vibration, low noise, good sealing and corrosion resistance.
3. 90-degree side-opening door, fully automatic control system.
4. Use Hall deceleration precise limit, decelerate in place, reduce door closing collision.
5. Three-layer anti-rust, anti-static and anti-ultraviolet process treatment, so that the chassis can effectively extend the anti-rust in the harsh outdoor environment.
Application
Residential complexes, scenic spots, agreements, stations, etc.
Electrical Parameters
Working Power: 220V+10%/50HZ
Rated Current: ≤1A
Maximum Power: ≤45W
Standby Power: ≤6W
Working Temperature: -40℃~85℃
Operating Lifetime: continuous operation 3 million times without failure
Protection Level: IP55
Device: plug-in
Operating Noise: ≤55dB
Electric Lock Output: 12V, 500mA
Opening and Closing time: 3-8 seconds
Passage Width: Maximum 1.5 meters, passable width can be adjusted telescopically
BAOBIWANXIANG

Leading provider of the Internet of Things industry in China,providing personnel and items identification technology, products and total solutions.It's a high-tech enterprise integrating R&D, production, sales and technical services.Totally obtain 217 patents.

Service Hotline

400-880-6887

400-880-6997

Consult Now

Hot Selling Products